Vitamins for Depression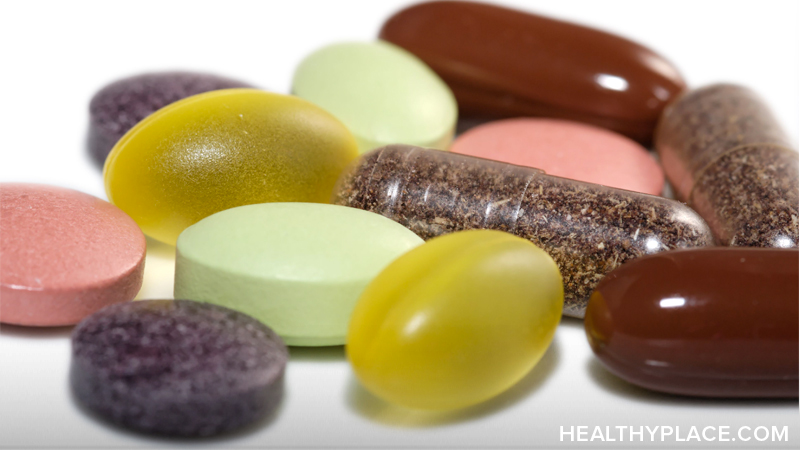 There are several vitamin and mineral deficiencies that can cause symptoms of depression, but are vitamins an alternative, natural treatment for depression? Find out.
What are Vitamins for Depression?
Vitamins are nutrients that are essential to life.
How do Vitamins for Depression work?
It is thought that vitamins may work by increasing the chemicals needed to make the brain neurotransmitters (chemical messengers) serotonin and noradrenaline. These chemicals are believed to be in short supply in people who are depressed.
Are Vitamins for Depression effective?
Depression and Folate
It has been suggested that folate, and Vitamins B1, B6, B12, C, D and E may help depression. However, there have been very few studies to test these claims.
Folate: Folate has been tested in two studies to see if it boosts the effects of antidepressant medication. A small booster effect was found. Unfortunately, there are no good studies looking at the benefits of folate on its own as a treatment for depression. We also need to find out if folate is more helpful for some people than others (for example, people who are physically ill, those deficient in folate, older people or women).
Other vitamins: A small number of scientific studies have looked at the effect of other vitamins on depression. Unfortunately, they have been too small or not well enough designed to draw any definite conclusions
---
---
Are there any disadvantages?
Folate: Not a lot is known about the side effects and best doses of folate to use for depression. Folate may lead to some overactivity. A mild degree of mania has been reported in a small number of cases. There may be some risk of fits in people with epilepsy.
Other vitamins: It would seem that small doses of most vitamins are reasonably safe. However, large doses of vitamins can cause serious problems. For example, Vitamin B6 in high doses can cause nerve damage. Large doses of vitamin C can cause problems such as kidney stones. Also, fat-soluble vitamins (A, D, E) can build up in the body and become toxic. People with physical illnesses or who are on any other medication should consult their doctor before taking vitamins.
Where do you get it?
Vitamins are present naturally in food. You can buy vitamin supplements in health food shops, supermarkets or from chemists. They usually come in tablet, capsule or powder form. Vitamins may also be given as an injection by a doctor.
Recommendation
Folate may help boost the effects of antidepressants, but there is currently no evidence on whether it works when taken alone. We need more research on folate and on the other vitamins.
Key references
Taylor MJ, Carney SM, Goodwin GM, Geddes JR. Folate for depressive disorders: systematic review and meta-analysis of randomized controlled trials. Journal of Psychopharmacology 2004; 18: 251-256.
APA Reference
Staff, H. (2009, January 11). Vitamins for Depression, HealthyPlace. Retrieved on 2023, October 4 from https://www.healthyplace.com/alternative-mental-health/depression-alternative/vitamins-for-depression
Last Updated: July 11, 2016