Is Not Disclosing Mental Illness Perpetuating Stigma?
I was talking with a friend recently about disclosure related to our mental illnesses. We were trying to figure out how and when you tell someone that you have a mental illness. It is a difficult problem, not only for those of us living with mental illness, but also for family members, because mental health stigma still exists. We were specifically discussing how, when, and if we should tell a potential employer about our mental illness.
Most Businesses Aren't Ready to Hire Mentally Ill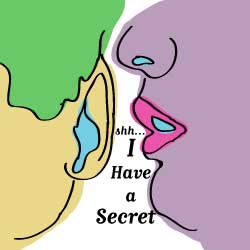 I've found organizations and businesses which serve mentally ill people are not prepared to actually hire a mentally ill person. I have also discussed this with my therapist and her advice is usually to NOT disclose until I know someone pretty well.
I understand that stigma exists and why people should not disclose right away, but for me it still feels like in not disclosing I am somehow perpetuating the shame of mental illness. I truly believe that in living openly about my mental illness I have gained way more than I have lost. Still, is there ever a "right" time to say "oh, by the way, I have schizophrenia?" Not to downplay the significance of other disorders, but when you tell someone you have schizophrenia, all sorts of "crazy" stereotypes pop into peoples' heads, even if they are compassionate and knowledgeable people.
Mental Illness Stigma on the Job
In the past, I had a job working for a theoretically progressive organization. I only disclosed my mental illness after being hired. One day, I was on the telephone talking to someone, and my boss couldn't see that I was on the phone. She finally saw me and laughed saying, "oh, I didn't know you were on the phone! I thought you were talking to yourself!" I don't actually talk to myself or to voices at all (I've never actually heard voices), but it was in her head that that is what people with schizophrenia are like. Should I have never mentioned my illness?
Well, my friend and I decided it was probably a good idea to handle disclosure on a case by case basis. But, it still leaves us wondering how we figure out each of these cases. If we truly believe in breaking down stigma, does it mean we need to be open about our illness when it is the hardest or only when it is the safest? For that matter, is there ever really a "safe" time to disclose? What do you think and what have you experienced?
(Isn't it time you stand up for yourself, stand up for mental health? Join the Stand Up for Mental Health Campaign. Put a campaign button on your blog/website or a cover/header image on your Facebook, Google+ or Twitter profile. Let others know you're done with stigma.)
The article was written by:



Kristin Bell has been living with schizophrenia since the age of 15. After much trial and error, she has been able to successfully manage her symptoms through the use of medications, therapy, social support, and education. She is currently a post-bac student at Portland State University. You can also find Kristin on her website, YouTube Channel and Facebook.
To be a guest author on the Your Mental Health Blog, go here.