The Place of Medication and Psychotherapy in the Treatment of Combat PTSD
Both medication and psychotherapy are often used in the treatment of combat-related post-traumatic stress disorder (PTSD). Psychotherapy in combat PTSD treatment is more common than the use of medication; nevertheless, medication can be important for many. Both types of treatment have their place and should be considered by those suffering from combat-related PTSD.
Psychotherapy in Combat PTSD Treatment
Psychotherapy is the most common form of combat-related PTSD treatment and is appropriate for everyone seeking treatment. Veterans often worry that this will mean sitting around talking about their childhood, but the most common types of psychotherapy for combat PTSD focus on skill building and dealing with the specific trauma. Common forms of psychotherapy that have shown effectiveness in treating combat PTSD include cognitive behavioral therapy, exposure therapy and eye movement desensitization and reprocessing (EMDR).
The type of psychotherapy chosen in combat PTSD treatment has a lot to do with the preference of the patient and availability of treatment. The United States Department of Veterans Affairs (VA) provides two forms of cognitive behavioral therapy: cognitive processing therapy and prolonged exposure therapy. Other types of therapy are available through private practice.
Medication in Combat PTSD Treatment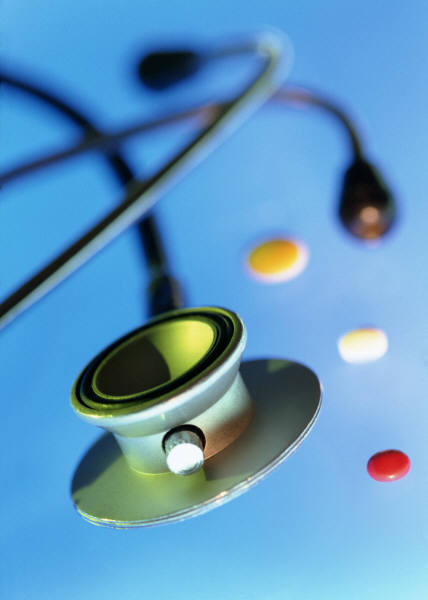 Medication is appropriate in some cases of combat-related PTSD but it is almost always combined with psychotherapy for the best outcome. It is most often used in severe cases of combat PTSD or in cases where the PTSD manifests in significant physiological symptoms, such as depression and anxiety. Medication in combat PTSD treatment can effectively treat the physiological symptoms that prevent the veteran from processing the emotional trauma through therapy. Medications can make a patient feel less sad and worried as well.
Selective serotonin reuptake inhibitor (SSRI) antidepressants are typically the medication chosen in combat-related PTSD treatment. These medications can be effective whether the veteran is suffering from depression or not. Common SSRIs include: citalopram (Celexa), fluoxetine (Prozac), paroxetine (Paxil) and sertraline (Zoloft). A full list of SSRI antidepressants is here.
Medication vs. Psychotherapy in Combat PTSD Treatment
The selection of medication and type of psychotherapy in combat PTSD treatment must be specific to the individual. What's important to remember about combat PTSD treatment is that there are a variety of options and if one doesn't work, there are many more to try. It's critical to work with your doctor and/or therapist to ensure the right treatment is chosen for you.
Dr. Croft is the co-author of a heralded book on combat-related PTSD called I Always Sit With My Back to the Wall. Find Dr. Croft on Facebook, on Twitter, on Google+ and on his homepage.