Is Mental Illness Really an Invisible Disability?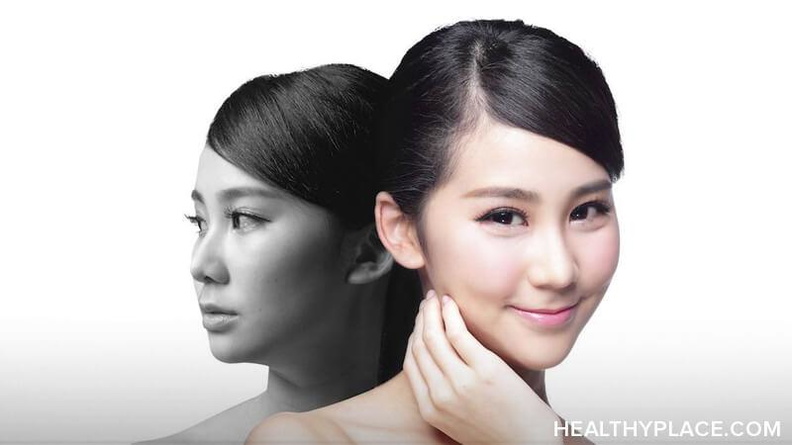 We have heard this before: Mental Illness is an invisible disability. But I beg to differ. When my world crashes and burns, when the winter steals away my stability and I am hiding within the walls of my home and cannot figure out how to eat or sleep, I'm pretty sure my mental illness is not invisible. In fact, I feel like I am wearing a large sign: "I have bipolar disorder and am currently depressed. PLEASE LEAVE ME ALONE." Mental illness disabilities aren't always invisible.
Physical Illness vs Mental Illness As An Invisible Disability
Note: I am not discounting physical disabilities and I want to point out that mental illness causes physical disability for numerous reasons, such as side-effects from medication and the impact of mood instability on our bodies. Alternatively, struggling with physical disabilities can cause mental illness. But the stigma surrounding mental illness can make those of us who live with it feel as if we need to hide our illness, the symptoms of it, even when things are not going well.
Is Mental Illness Truly An Invisible Disability?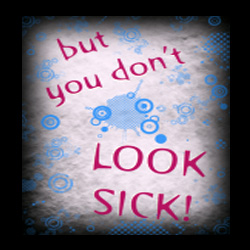 Hiding our mental illness, the symptoms of it, is not always possible. A severe depressive episode is crippling and I am fairly certain that when I am having a conversation with someone in this state of mind, my illness is visible. They probably cannot pinpoint what it is--it is not blatantly obvious like a broken leg is--but my behavior is different.
When you live with a chronic mental illness and you are not stable, it becomes difficult to explain to people what is wrong. If I were limping and I was asked what happened, I could come up with an easy answer, but when I am asked why I am so quiet, well, I'm not sure what to say. I could say: "I'm experiencing a severe depressive episode."
Does this sound appealing? Not on my end. This, in my opinion, is how a physical illness differs from a mental illness. Both can be visible but it's more difficult to explain a mental illness.
Should You Tell People You Have a Mental Illness?
This is an entirely different topic I will explore in a separate blog but it's relevant to this topic and it's a complicated situation---a complicated conversation. It's easier to tell people we love; they usually notice when we experience symptoms of relapse. It's much harder to tell people we don't know as well. Mental illness can be invisible: when we are doing well, it's unlikely we act any different and when we are struggling it might also be hard for people outside of our inner circle to notice larger changes.
Whether or not we disclose information is up to us. If our behavior reflects our illness in a negative way, perhaps in the workplace, we might want to speak to someone. In summary: Mental illness can be an invisible disability but I'm not sure it should be.