Are You Bipolar, Or Do You Have Bipolar Disorder?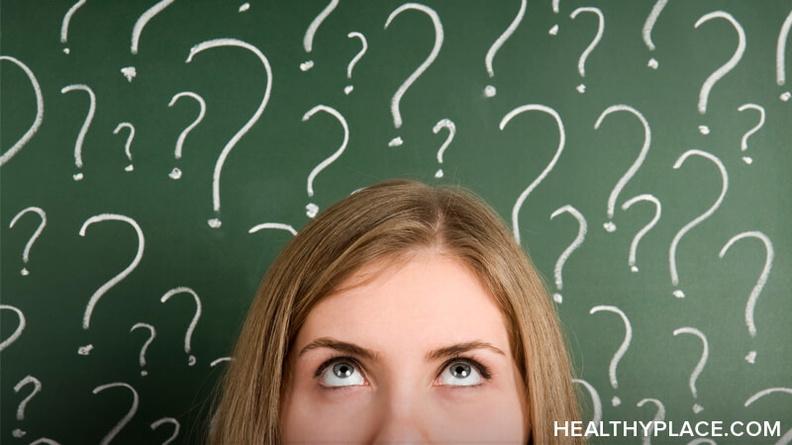 Words have power. I know this because I'm a writer and I'm perfectly capable of angering, saddening or frightening people with my words. If words were not powerful, bookshelves would be empty. And bipolar is a powerful word when used in the context of a mental disorder. Depending on who hears this word, it can conjure up images of violence, danger, suicide, crime, fear, and many other unsavory things. It's really no wonder that people don't want to "be bipolar".
"Bipolar" is, in fact, an adjective, meaning it modifies a noun, like in the case of "bipolar disorder". It is technically correct to say I have bipolar disorder and incorrect to say I am bipolar. But I, for one, am not a slave to grammar.
The Psychology of Identifying as "Bipolar"
Grammar does not speak to the word's psychology, however. Numerous comments have mentioned that they feel much more empowered saying "I have bipolar disorder" rather than "they are bipolar". I understand that. It's a point of personal identification and how we feel about something matters. I am a writer is different than saying I am a person who writes.
But I say I am bipolar all the time. I also use the term bipolar to indicate the group of people who have bipolar disorder. Bipolars have mood swings; yes, improper grammar, but less wordy than those who are afflicted with bipolar disorder exhibit mood swings. I use it for simplicity's sake. I use too many words as it is.
But it seems to me that people shouldn't be so frightened of calling themselves bipolar. People don't mind calling themselves epileptic or diabetic, so bipolar really shouldn't be so different or scary.
I know that with mental illness we're fighting an uphill battle to get others to see us as people first and disordered second. (People seem to have no problem understanding this with a diabetic.) I know that we're fighting prejudice and irrational fears. I'm just not sure that running from other people's perception is the way to go. Their prejudice is really their problem, not mine.
What Does Bipolar Look Like?
When I picture bipolar, I picture a slimy-green-brown-muddy-amorphous-mass that tries to smother, and choke, and bite, and stab, and kill me. There's no doubt that this mass exists outside myself. But there's also no doubt that it wakes up with me every morning and goes to bed with me every night. And every day, the mass and I battle. I'm not scared to admit that.
I Am Bipolar
I am bipolar. I am also sexy, intelligent, uncoordinated, lonely, difficult, an ex-skydiver, creative, witty, and fun. None of those words explain me in my entirety, but that doesn't stop me from saying all of those things.
I think people should use whatever identification helps them feel good about themselves, but I don't think we should run from the word bipolar. If we want our illness to be thought of in the same class as epilepsy and diabetes, then we should lead that charge and act like it already is. And someday the rest of the world will hopefully catch up.
You can find
Natasha Tracy on Facebook
or @Natasha_Tracy
on Twitter
.