Things I Wish People Knew About Mental Illness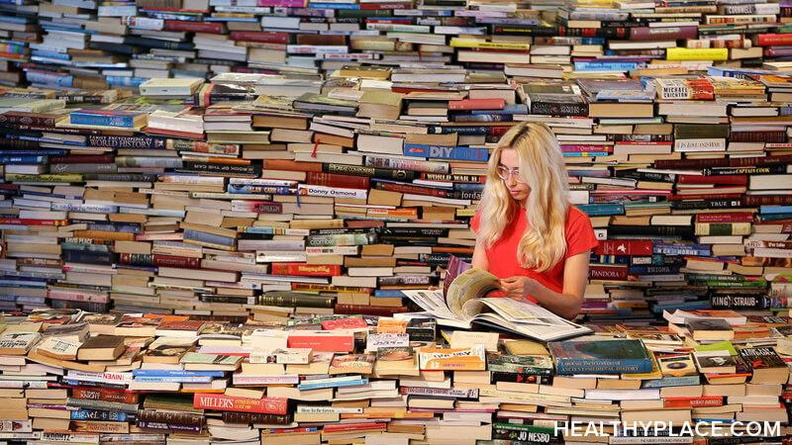 Dr. Otto Wahl of George Mason University once said that knowledge and understanding of severe mental illness would lead to a reduction of the stigma attached to mental illness. Again and again, Wahl writes that speaking out about severe mental illness is key to reducing stigma. So here's what I wish people understood about mental illness.
3 Things I Wish People Knew About Mental Illness
Having a mental illness does not make me incapable, stupid or violent.
1. Having a mental illness does not make me less capable.
In 1998, I became suicidal while a sophomore at Baylor University. To make a long story bearable, the RA (residence assistant) found out and reported it. I was suspended from class and evicted from the dorm pending a psychiatric evaluation and meeting with the dean. I returned to class after an eight-day stay in the psychiatric ward.
At the dean's insistence, I dropped a class. My advanced reporting professor took me off of a couple of different beats. "You know you have a medical reason to take an incomplete in this class," he said. He acted as if he didn't believe me when I said I was fine. "Just know that if you need to take an incomplete, you can take an incomplete."
I earned an A.
While I am unable to hold down a full-time job, I run a successful freelance writing business. Many people are surprised by one or the other. They either don't believe that someone who runs their own business can be disabled, or they don't believe someone who's disabled can run their own business.
It's not unique to me. According to a NMHA survey, only 27 percent of the general public believes that successful treatment exists for schizophrenia, compared to 47 percent of caregivers and 58 percent of people with schizophrenia. Fifty percent of the general population thinks people with depression can hold jobs and 49 percent of the general population thinks people with depression can raise families, but only 14 percent of the general public feels that a person with schizophrenia can do either.
2. Having a mental illness does not make me stupid.
I hate it when people treat me like a child or an idiot. My diagnosis does not make me ignorant. I have a psychiatric diagnosis, yes, but I also have a college education. I didn't get that by being stupid. My illness does not affect my intelligence.
Ask anyone living openly with a mental illness. It seems to be an automatic assumption that we're less intelligent than most, even though mental illness affects the emotions, not the intellect.
3. Having a mental illness does not make me violent.
In the 1999 Mental Health: A Report of the Surgeon General, US Surgeon General David Satcher reports that in the 1950s, about 13 percent of people surveyed considered individuals with psychosis as violent. In the 1990s, that number rose to 31 percent.
Satcher wrote:
Why is stigma so strong despite better public understanding of mental illness? The answer appears to be fear of violence: people with mental illness, especially those with psychosis, are perceived to be more violent in the past. This finding begs yet another question: Are people with mental disorders truly more violent?

Research supports some public concerns, but the overall likelihood of violence is low. The greatest risk of violence is from those who have dual diagnoses, i.e., individuals who have a mental disorder as well as a substance abuse disorder. There is a small elevation in risk of violence from individuals with severe mental disorders (e.g., psychosis) especially if they are non-compliant with their medication.

Yet the risk of violence is much less for a stranger than for a family member or person who is known to the person with mental illness. In fact, there is very little risk of violence or harm to a stranger from casual contact with an individual who has a mental disorder. Because the average person is ill-equipped to judge whether someone who is behaving erratically has any of these disorders, alone or in combination, the natural tendency is to be wary.
So there are three things I wish people knew about mental illness. What do you wish people knew about mental illness?