Should All Psychiatric Patients Be Handcuffed When Transported?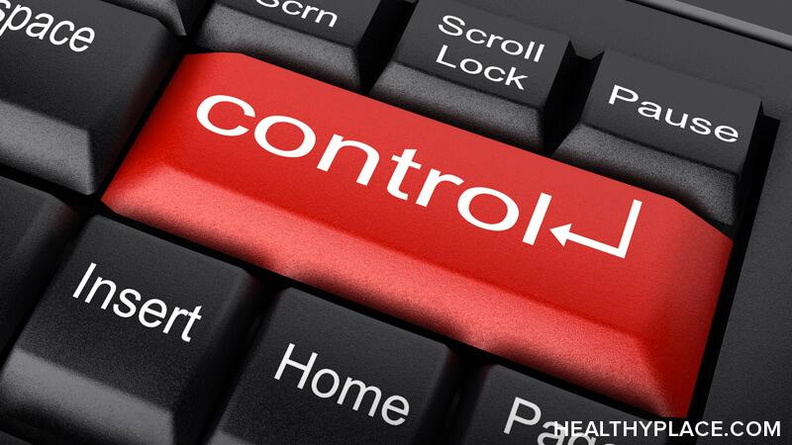 April 8, 2008, around one in the afternoon, was one of the worst experiences of my life. My borderline personality disorder (BPD) and other mental illnesses basically derailed my life. I agreed to go to the state hospital voluntarily, and did not contest the court order.
The transfer began with 10 minutes notice. A Marion County Sheriff's Deputy put a chain around my waist, handcuffed me to the chain, and snapped shackles on my legs. She escorted me to a paddy wagon, and so began the longest 90-minute trip of my life.
Transporting Psych Patients in Cuffs Is Standard Practice
One psych nurse told me that the worst part of a routine admission to the state hospital was the transfer. I agree. I'll never forget wanting to quip to a similarly accessorized jail inmate "I'm in for being crazy in public, what did you do?" I still wince when I remember trying to look through the wire mesh of the paddy wagon.
Earlier that week, the committing psychiatrist told me "Of course you'll know when the transfer is; you're not a Marion County prisoner." That latter bit was hard to remember when I was decked out in chains. In Indiana, it's standard procedure to handcuff and chain psychiatric patients.
When humiliation is standard procedure, standard procedure is wrong.
Ways to Transport Psych Patients Without Humiliating Handcuffs
Use Officer Discretion and Specialized Training
In Indianapolis, it is policy for the police to handcuff all people who are being taken to the psychiatric ward involuntarily. Not all officers follow this policy. Some officers judge by the person's conduct or speech whether or not they need to be handcuffed. It's called "officer discretion."
Any police officer can tell you that no two situations are alike. This is especially true when dealing with someone in a psychiatric crisis. In Indianapolis, officers can become certified in Crisis Intervention Training. This is special training that teaches officers how to deal with people in emotional turmoil.
When a CIT officer arrives on the scene, he or she assesses the situation to determine the best way to respond. These officers use their training and discretion to determine how to handle someone who may behave unpredictably.
Why is transporting a compliant patient any different? Why can't a CIT officer use discretion and determine the best way to transport the patient?
Use Knowledge and Input From Treatment Team
There are almost 10,000 different combinations of symptoms that merit a diagnosis of BPD. My symptoms may not be the same as your symptoms. My triggers are different from your triggers. We have the same diagnosis, but our treatment depends on what merits that diagnosis. That's why treatment is on a case-by-case basis.
Why, then, does one size fit all when it comes to transportation?
The unit director at Richmond State Hospital told me it was hard on the staff to see patients admitted. "They do that to everybody," she said. "Even people we know aren't dangerous."
Why, then, should someone who wouldn't fight back receive the same treatment as someone who would? Why can't the knowledge and experience of the treatment team factor in to whether or not the patient is handcuffed and shackled?
Respect The Dignity of the Patient
A therapeutic relationship must have respect in order to work. When the patient's dignity is harmed unnecessarily, like mine was during the transfer, it becomes hard for the patient to trust anybody. Even if the therapist had nothing to do with the policy, the resulting humiliation can cause the patient to associate the therapist with the trauma.
If the patient has to worry about a humiliating admission, he or she will be less likely to seek help when needed. This usually ends badly--injuries from a suicide attempt, suicide, and in some cases suicide by police. Even one incident involving these scenarios is one too many.
When patients are spared this humiliation, they may be more likely to seek help. Yes, it's not policy. But why not? Why isn't it policy to try not to make things worse for the patient than they already are? When the patient feels respected and safe, things are considerably less likely to turn sour--the very outcome chains are designed to avoid.