Increase Your Uncertainty Tolerance and Decrease Anxiety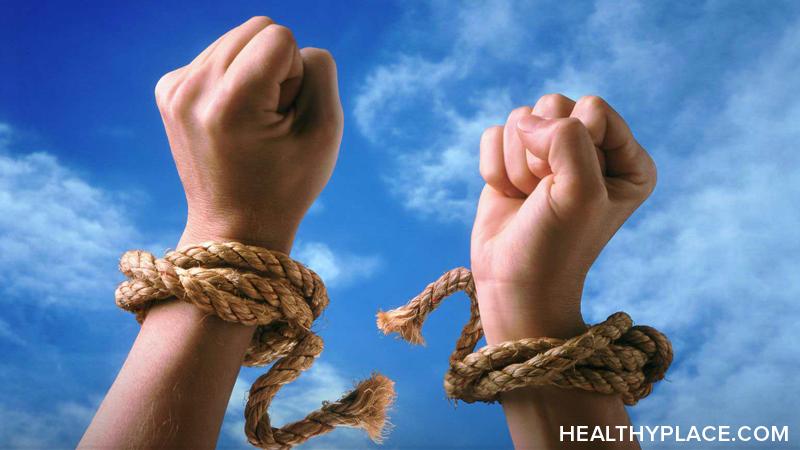 If you increase your uncertainty intolerance, your anxiety level will decrease. Facing uncertainty—not knowing what is going to happen in your life on both big and small scales—can cause or increase anxiety. Being really uncomfortable with uncertainty, officially called uncertainty intolerance (and sometimes referred to as fear of the unknown), is common in people living with anxiety. If you find yourself worried, anxious, and stressed when you can't predict what's going to happen, here's a helpful certainty: you can do something about this type of anxiety and increase your uncertainty intolerance, and overall mental health, in the process.
In the last post, I talked about how being uncomfortable with uncertainty can cause anxiety. Not knowing what might happen in any given situation can be upsetting. It can make decision-making incredibly difficult, so oftentimes we don't make choices or take any sort of action because of unknown consequences. Uncertainty intolerance paralyzes and limits our lives.
You don't have to continue to live a life hemmed in by fear of the unknown. There are things you can do to lift the paralysis caused by this anxiety. You can increase uncertainty intolerance.
How to Increase Uncertainty Tolerance, Decrease Anxiety
The following list of strategies can help you begin to go forward into the land of uncertainty and move freely, unrestrained by anxiety.
List your worries. When you see them on paper in front of you, you can face them and analyze how realistic or likely they are.
Consider the worst. When you find yourself worrying about a situation whose outcome is unknown to you, reflect on the worst that could possibly happen and the best that could possibly happen. Is either extreme likely? How could you get through even the worst of all possible scenarios?
Ask yourself why you are anxious. Why does not knowing an outcome make you anxious, worried, and stressed?
These are all great strategies for confronting those uncertainties that are making you anxious. They are tools to use in any moment you are experiencing fear of the unknown. They are tools to use to increase uncertainty intolerance.
Acceptance Reduces Intolerance Uncertainty
There is a bigger, long-term strategy that helps you lift the limits of uncertainty intolerance and anxiety: acceptance. With acceptance, you don't have to start to love uncertainty or wait for it to just be gone in order to live without the restraints of anxiety.
Acceptance means that you are aware of your dislike of uncertainty, and you know that it causes life-limiting anxiety. You take action anyway, despite this anxiety. You don't have to fight it, nor do you have to give in to it. You work with your fear of the unknown to be able to lift your paralysis and move forward.
Some tips for practicing acceptance and increasing uncertainty intolerance:
On a scale from 1-10, rate the degree to which you feel uncertain.
Rate the degree of your anxiety about your uncertainty.
Rate the degree you think you can do the thing you're uncertain about anyway.
What would it take for you to move up the scale one point?
List some things you can do to move up the scale, starting small.
Pick one and do it.
Pick another one and do it.
Acceptance leads to action. Action, in turn, leads to increased tolerance of uncertainty and decreased anxiety, worry, and stress.
Deal with Uncertainty Intolerance by Getting Concrete
Uncertainty means there's nothing concrete to manage. Our anxious thoughts and emotions have free reign to invent all sorts of negative outcomes, which shuts us down.
Soothe your anxiety by giving it something concrete to settle it down. I discuss two effective ways of doing this in the below video.