Be Less Anxious and Overwhelmed: Celebrate Accomplishments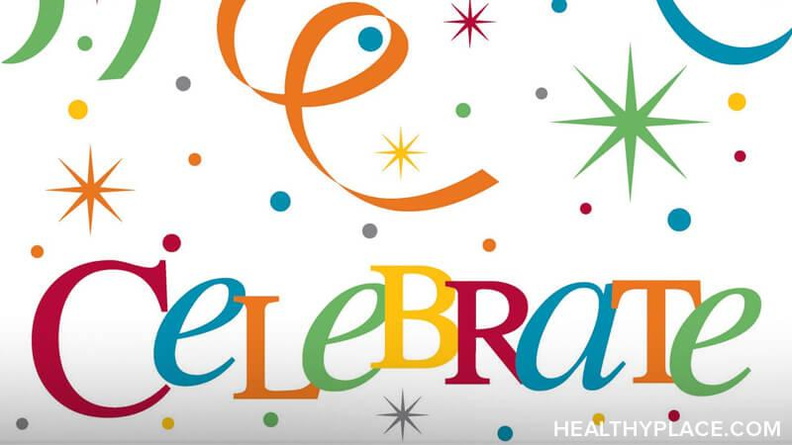 It can be quite easy to feel anxious and overwhelmed by life. Days are hectic, to-do lists are full, and we're just plain busy. This unrelenting busyness is overwhelming and can cause anxiety. Regain control of yourself and your life the fun way: by celebrating little accomplishments every day.
Symptoms of Being Anxious and Overwhelmed
Typically, we know when we're anxious and overwhelmed. We feel it throughout our entire being, and our thoughts, emotions, and behaviors are affected by this anxiety. When we run out of paper before we add everything to our to-do lists, we can feel drained and heavy before we even begin our tasks.
Some symptoms of being anxious and overwhelmed include:
To Be Anxious and Overwhelmed Is to Be Trapped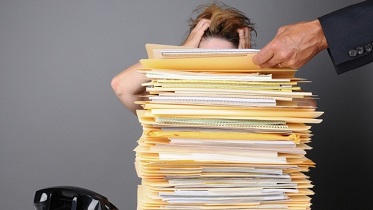 Life is often frenzied. We can become stuck in a cycle of busyness. We are pulled in multiple directions with many different things to do. As a result, we feel overwhelmed. Being overwhelmed can cause us to experience high anxiety, and we begin to feel out of control. Because we feel out of control, we think we can't stop, rest, or take breaks. This, of course, increases that feeling of being overwhelmed, and our anxiety skyrockets.
When we become trapped in this cycle of busyness, it seems that our anxiety is constantly in high gear and simply won't go down. It's tempting to think that as soon as we finish one big task our anxiety will decrease. Unfortunately, that usually doesn't happen. We finish something, more things are lined up to take its place. No wonder it can seem like we live in a state of constant anxiety. Shifting our perspective on our task completion can significantly reduce anxiety.
Be Less Anxious and Overwhelmed by Celebrating Accomplishments
Remaining caught in the cycle of busyness, anxiety, and being overwhelmed is wearing and can damage mental health and wellbeing. Break the cycle and have fun doing it by celebrating what you've accomplished rather than ruminating over what you haven't.
Celebrating accomplishments means shifting your focus and changing how you think about the tasks ahead of you. When we only focus on what we haven't done, we lose sight of the fact that we are, indeed, accomplishing things. This perpetuates anxiety.
While it's unrealistic to ignore those things which we must do; it is very realistic to pay attention to what we are accomplishing. Break your task list into manageable chunks and when you accomplish a chunk, take a little bit of time to celebrate. When you return to your tasks, you'll be rejuvenated, less anxious and overwhelmed, and more productive.
Celebrate is an action verb. Make a pleasant ritual of victory. Celebrate small accomplishments daily. Perhaps enjoy a cup of tea. Take a walk around the block. Give yourself 10 minutes to read. Choose a little something that brings you happiness and peace to celebrate your accomplishments before diving back into your task list.
Making the celebrations small, simple, and pleasurable will decrease anxiety by shifting your focus from what isn't done to what you have already done. Then, rather than feeling beaten down, anxious, and overwhelmed, you'll feel energized and less anxious because you've taken just a little bit of time to celebrate accomplishments.
Let's connect. I blog here. Find me on Facebook, Twitter, LinkedIn, and Pinterest. My mental health novels, including one about severe anxiety, are here.