Insights on Anxiety from Psychologist Dan Peters, Ph.D.
Like over 40 million people in the United States, I have an anxiety disorder. Two, actually: generalized and social. When living with anxiety, sometimes we're in control. Sometimes, though, anxiety is in control and it seems to chase and overpower us. I recently connected with psychologist and author Dr. Dan Peters, who calls anxiety the Worry Monster. That's apt. Just what does this monster do to people, and can we tame it?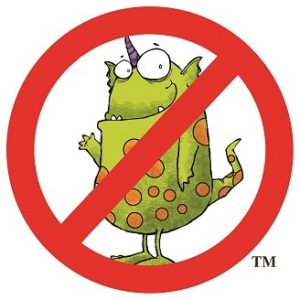 Kids and adults alike can have monsters under their beds or in their closets. What do these monsters of anxiety do to us? I asked Dr. Peters this very question, and he didn't hesitate in his response. Clearly, he's attuned to people dealing with anxiety, for he astutely observes anxiety's effects.
According to Dr. Dan Peters: Anxiety Negatively Impacts Our Lives
Anxiety can:
affect people in social settings, like making them afraid of humiliation;
impact where people go and don't go (phobias and panic often prevent people from doing what they'd like to do);
cause people do do certain things repeatedly in order to feel okay, and those obsessions and compulsions can be very disruptive;
make people worry excessively about almost everything, almost all the time;
cause stomach trouble, headaches, and other physical pain;
cause irritability and lead to emotional meltdowns.
"In all cases," says Dr. Peters, "anxiety limits an individual's ability to fully develop and experience life."
When the Worry Monster drools all over us and snarls menacingly, we can feel trapped and paralyzed with fear. It can be hard to push the beast of anxiety aside and step around, jump over, or walk past it into life.
Pushing the Worry Monster aside, although difficult, is worth it. Dr. Peters explains that doing so causes people to feel better, gain self-confidence, and do more in life. Easier said than done, though, right? Perhaps; however, it is possible. According to Dr. Peters, "[Facing anxiety] takes determination, persistence, and courage, but it is very doable even though it doesn't feel that way."
Insights on Ways to Tame Anxiety According to Dr. Peters
Notice your thinking. Notice when anxiety and fear dominate, and change your thoughts. Says Dr. Peters, "Changing your thinking turns down your 'fight or flight' response."
Focus on the present. Worry about the past and the future fuels anxiety. The Worry Monster can do without this feeding.
Practice deep breathing. This helps bring a sense of calm to your mind and body, and it can be done any time in any place.
Dr. Peters reminds us that anxiety makes us miserable and can even make us avoid life. He encourages, "Take your life back. You can do this."
Dr. Peters has written From Worrier to Warrior: A Guide to Conquering Your Fears and Make Your Worrier a Warrior: A Guide to Conquering Your Child's Fears. The books offer a simple yet comprehensive plan for conquering anxiety.
Connect with Tanya on Facebook, Twitter, Google +, LinkedIn, and her website.
(Above image used with permission from the owner.)