Anxiety: How Do We Get It? How Do We Get Rid of It?
Anxiety never comes out of the blue, as much as it seems that it does. There is always a context to it, an anxiety trigger. Always some perception of vulnerability that triggers the physiological response and the emotional response. But have you wondered why we get anxiety in the first place?
How Do We Get Anxiety?
Anxiety can be recruited into our lives in a variety of ways, but usually something happens to us that makes us feel vulnerable. It could be something like a traumatic experience: sexual abuse, war, being mugged, a car accident, etc. Or it could be something else, like an illness (from the flu to cancer), having a conflict, a break up, embarrassment, hearing a scary story, etc.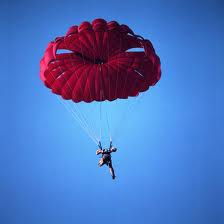 Anxiety could start quite small and appropriate for the given situation, but because of the meaning we make around it, it can snowball into something quite horrible. Even though anxiety is always triggered by some context, our physical and emotional responses perpetuate it.
Stress as an Anxiety Trigger
Doesn't it seem like everyone and their brother has anxiety? It is because they do. It is an epidemic. Our world is changing fast and everything is speeding up. Our consciousness and the rhythm and vibrations of our body are being effected. This is causing an increase in anxiety rates.
Everyone might call anxiety something different: for example worry, frustration, embarrassment, OCD, or fear. And it might feel and mean something different to them, but in a way it is the same animal. It is stress.
When we are under stress, hormones are released throughout the body to give us energy to protect ourselves from danger. If you are not in physical danger, just perceived vulnerability, anxiety of anxiety, anxiety over guilt, etc., the energy we conjure to protect ourselves actually frightens us more.
Anxiety snowballs from there, as all sorts of frightening and disturbing thoughts come to our mind to make it worse; not to mention self-judgments. For anxiety to last, we have to be afraid of it. We have to think we cannot handle it.
How Do We Get Rid of Anxiety?
When we are afraid of anxiety, it gives it power. It is like feeding it. And when we stop being afraid of anxiety, it decreases it. The meaning that we give to the anxious feelings makes all of the difference in the world.
Check it out these two scenarios:
Panicker Number 1: "Hmm, cool, this is an anxiety attack. Wow, it's intense, that is weird. It's okay, it's a bad day, I am overtired and had too much caffeine. I better get some sleep."
Panicker Number 2: "Oh no. Something is wrong with me! It is happening again. I hate this, I wish this didn't happen! Why does this always happen to me? I can't breathe! I am so weak, I cannot handle this, I am freaking out! I hate this feeling! I'm going to have a heart attack! This is going to push me further down. I cannot do anything the rest of the week because this will take me so long to recover! I am going to be like this forever! I can't take it. How am I going to live like this?"
The different interpretation of events makes all of the difference in how the rest of the day, week or month (or even year) will go.
Remember, people jump out of planes to get an adrenaline rush, on purpose. They call it "thrill" and they love it. An anxious person might call the adrenaline rush "terror." Same physiological feelings, different meaning.
So what if we could change the meaning of our anxiety? What if we allowed it without judgment, rode the wave without being afraid of it? Then it wouldn't snowball, we would know we could handle it and it would go away. I promise.
Did you ever try to not be afraid of your anxiety? What happened?
By Jodi Lobozzo Aman
I blog here: Heal Now and Forever Be In Peace
and here: Anxiety-Schmanxiety Blog,
share here: Twitter@JodiAman, Google+
inspire here: Facebook: Heal Now and Forever Be in Peace,
Get my free E-book: What Is UP In Your DOWN? Being Grateful in 7 Easy Steps.