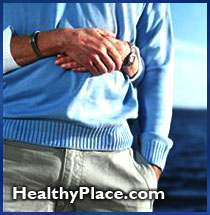 "Being a supportive partner of an abuse survivor takes a special person and a special attitude. It can be frustrating at times and very rewarding at others. One thing it is not, is boring! I am a partner of an emotionally and sexually abused survivor and know first-hand how challenging it can be living with one. Whatever your situation, remember, you are not the only one..."Rob Marshall, Holli's Husband
This area is for partners of survivors. Partners need to support abuse survivors. We need support as well.
Share with others how you, as a partner, got through a particularly rough time. What kinds of feelings have you experienced? How are you coping?
Feel free to post on the HealthyPlace.com Social Network if you are a partner or abuse survivor.
---
---
next: A Flower Growing in the Desert -About Me-
~ all Holli's Triumph Over Tragedy articles
~ all abuse library articles
~ all articles on abuse issues
Last Updated: 10 February 2016

Reviewed by Harry Croft, MD